Back in May this year, the press made this announcement: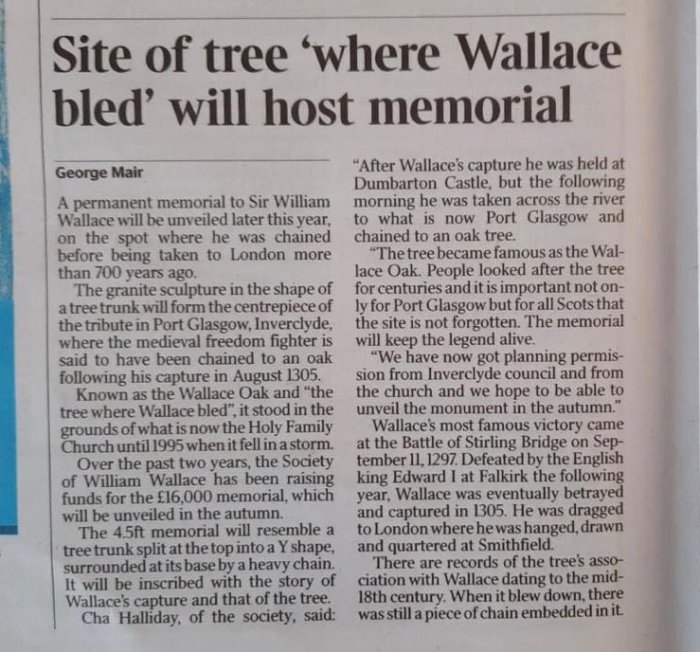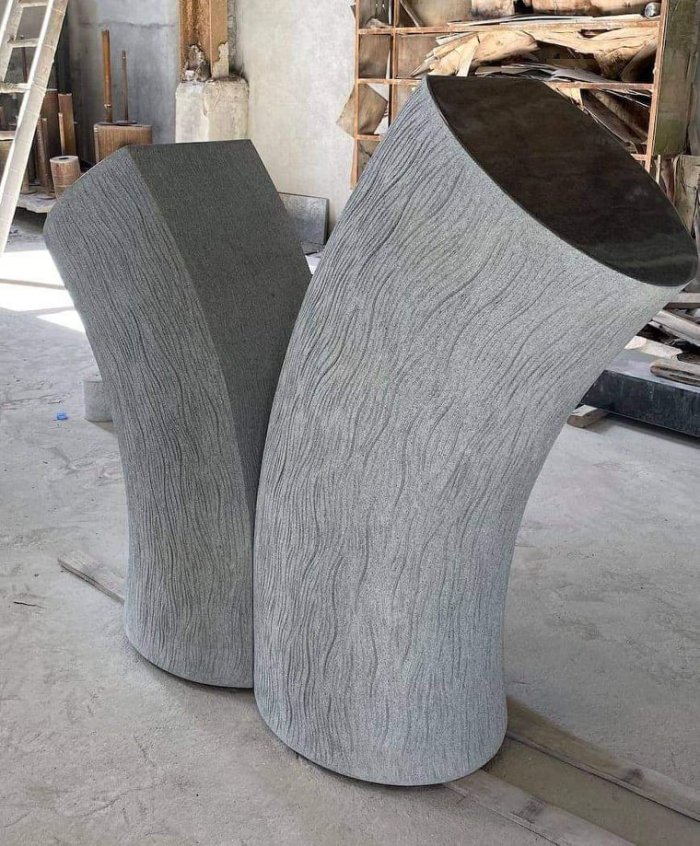 The tree ready for transport from the workshop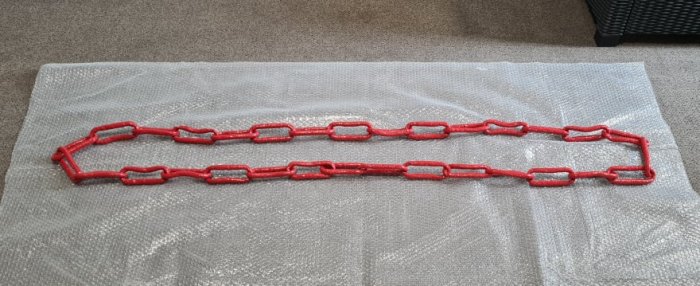 The chain, sandblasted and painted ready

Work commenced in early September on the site.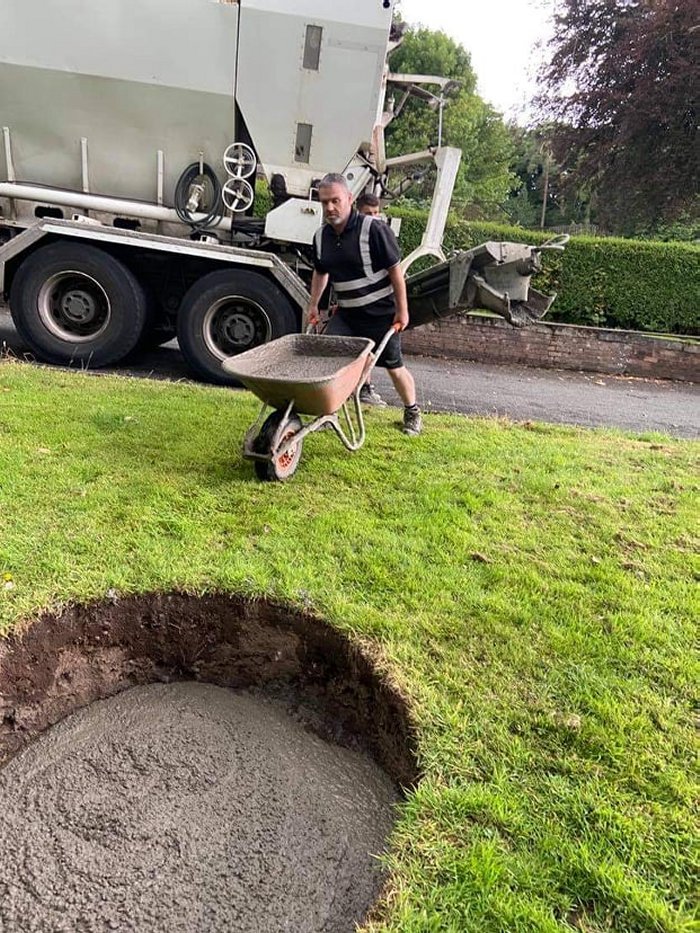 Cement for the plinth is poured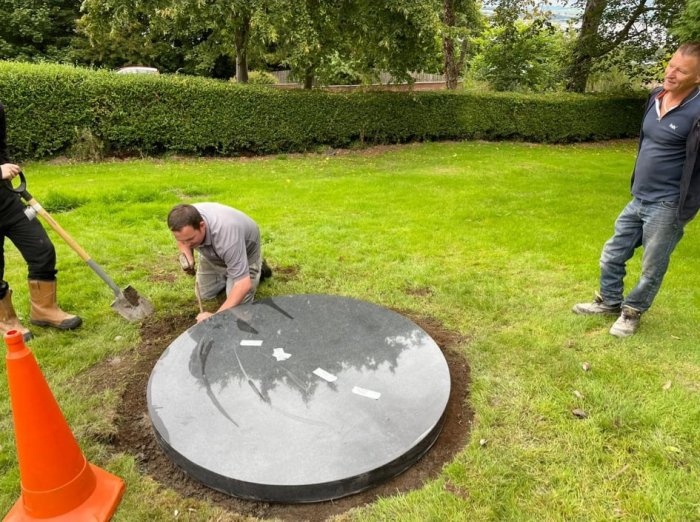 Finishing work on the plinth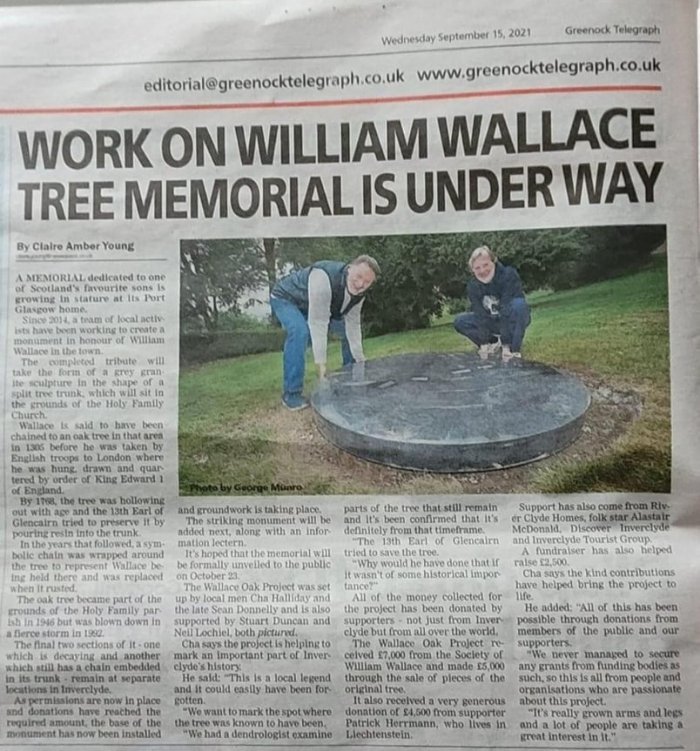 Article in the Greenock Telegraph on 15th September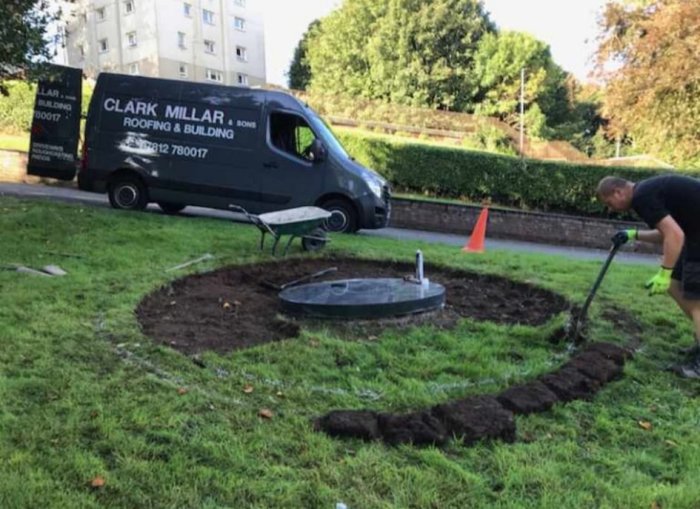 Cutting the turf for the cobbled surround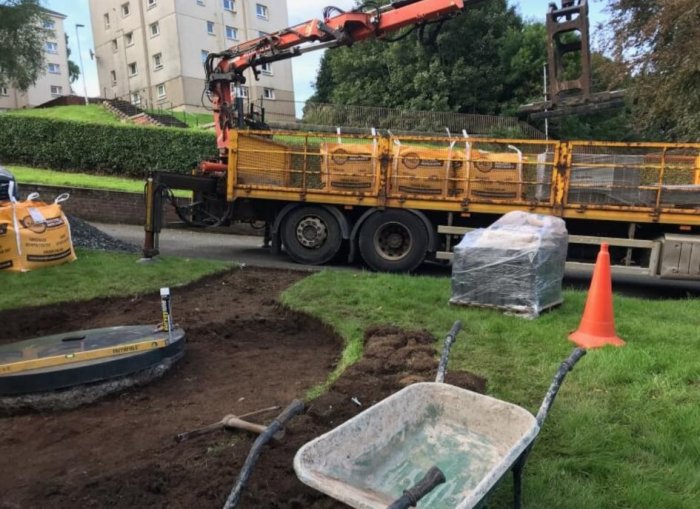 The cobbles and kerbing arrive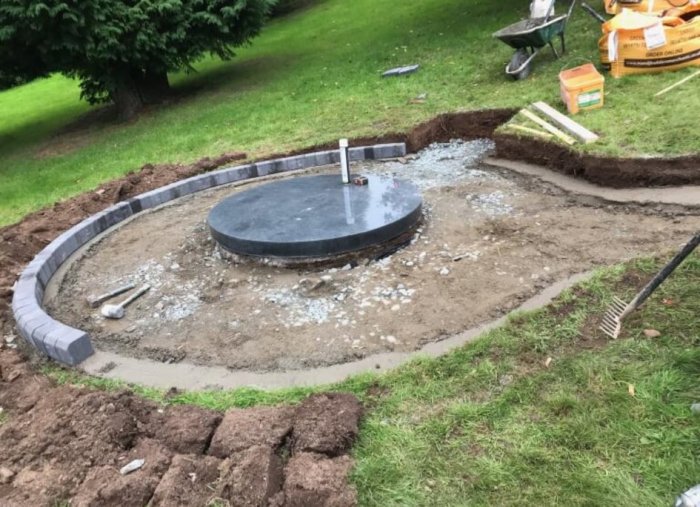 Kerbing under way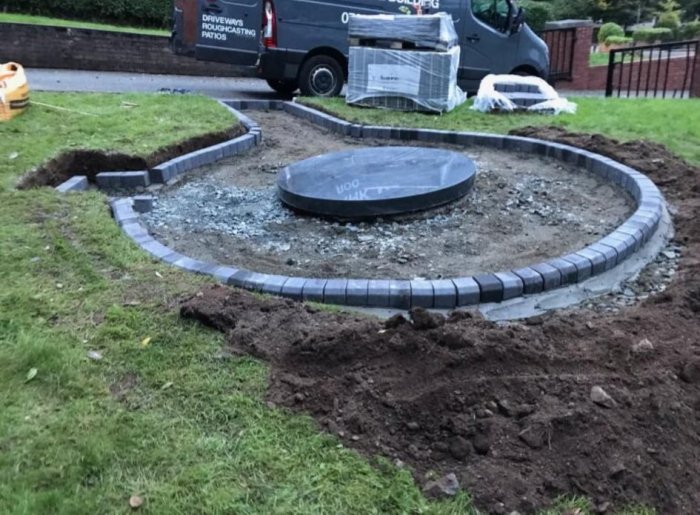 Kerbing almost complete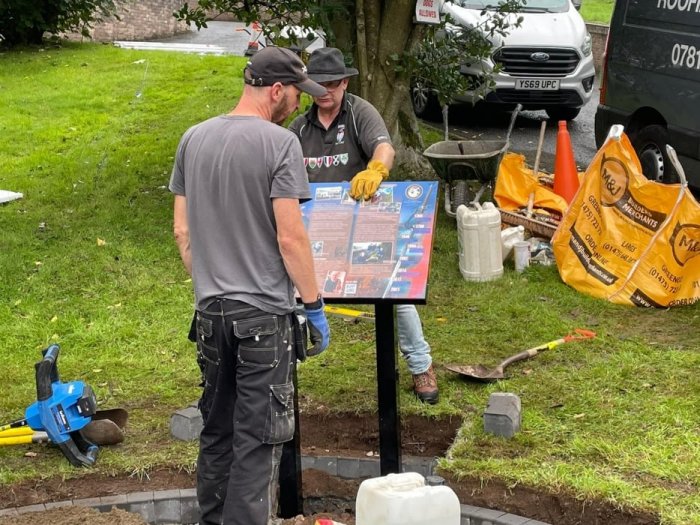 The information board is installed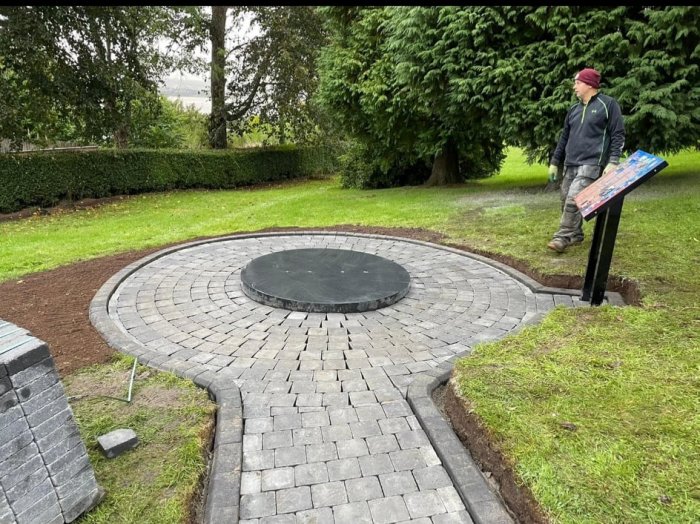 The cobbles are laid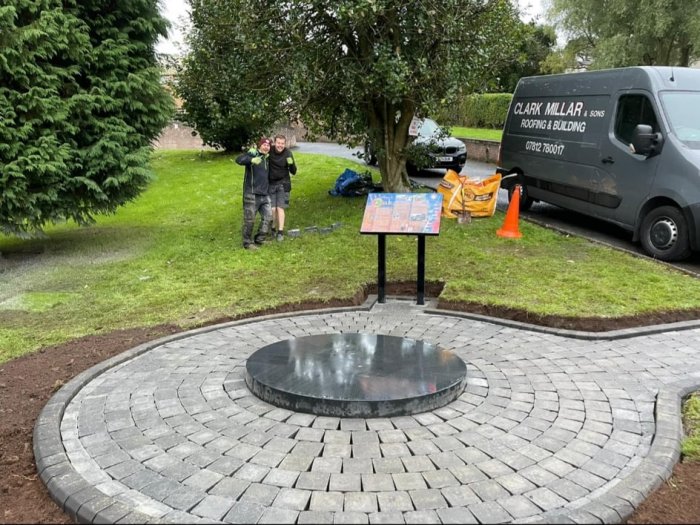 A job well done.

On Saturday, 23rd October, the Wallace Oak memorial was finally unveiled in the grounds of Holy Family Church, Port Glasgow. Some 200 people gathered, mostly local along with members of the Society and friends, on a very blustery day. Thankfully, the rain which threatened managed to hold off, but after a fairly entertaining attempt to raise our marquee, it was decided that this was definitely not a day for spending too much time outside and we retired to the chapel hall away from the gale.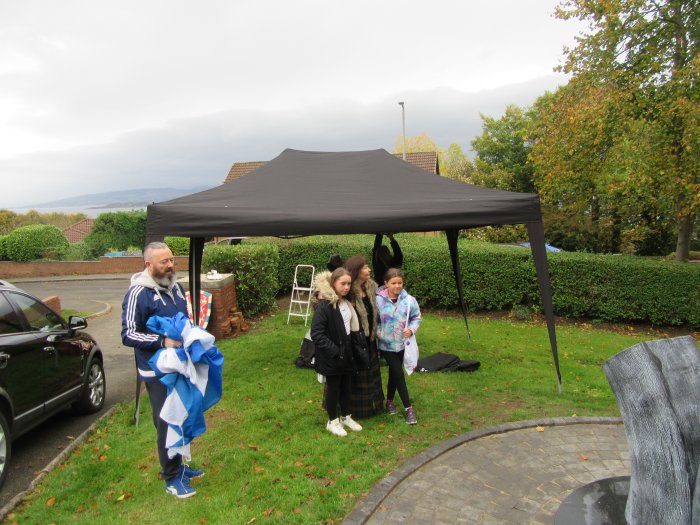 The marquee, only half up, was abandoned as a lost cause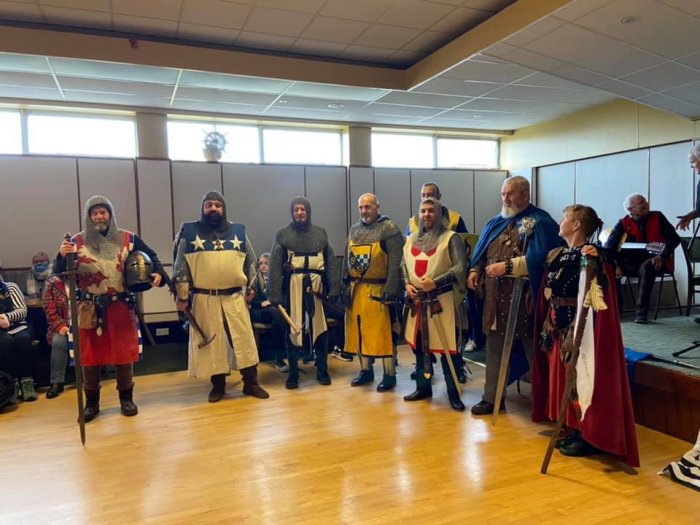 Getting set up in the hall, with Society members and friends from both the Society of Sir John de Graeme and the Strathleven Artisans in period dress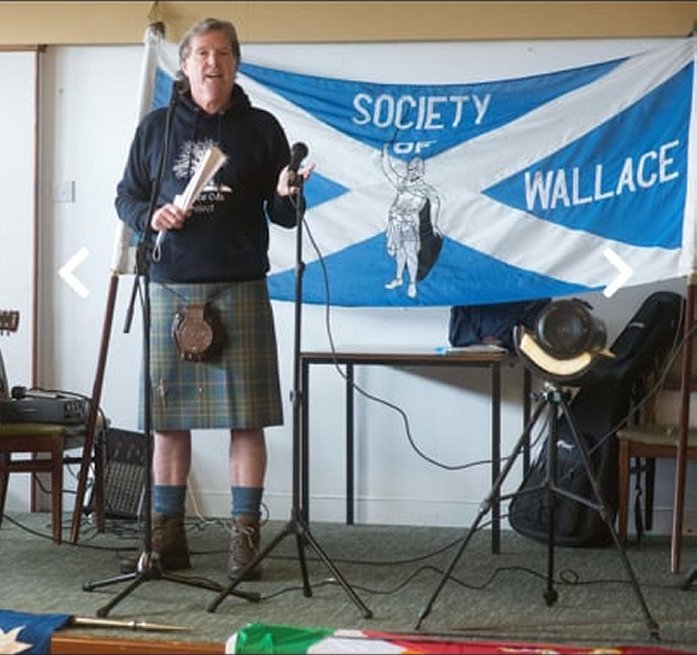 Neil Lochiel welcomes everyone to the event after Stuart McMillan, local MSP, had piped everyone in.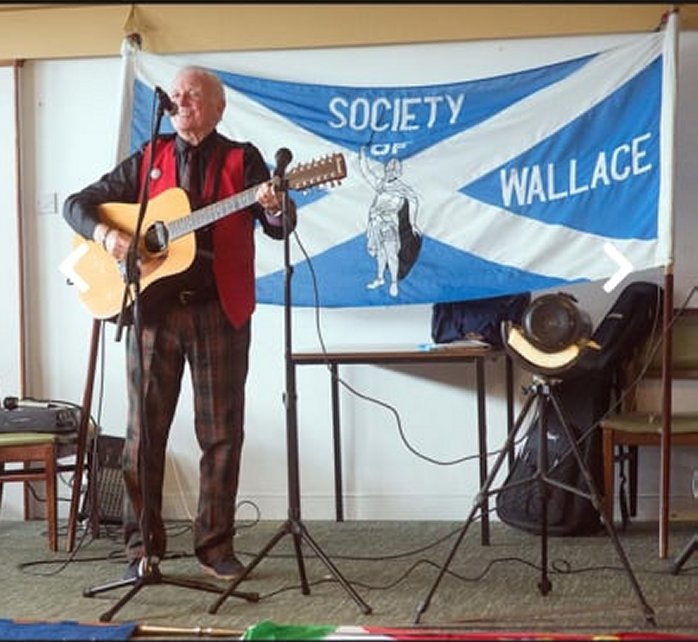 The legendary Alastair McDonald entertains the crowd with three Wallace songs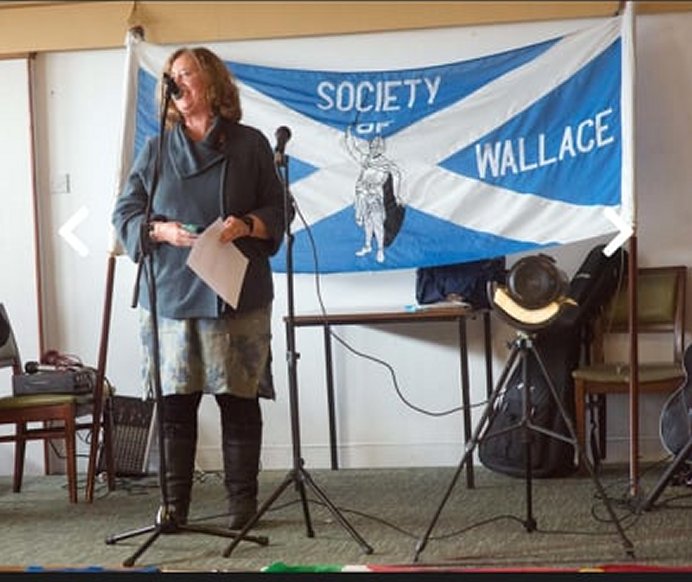 Dr Coralie Mills, dendrochronologist, gives the history of the Wallace Oak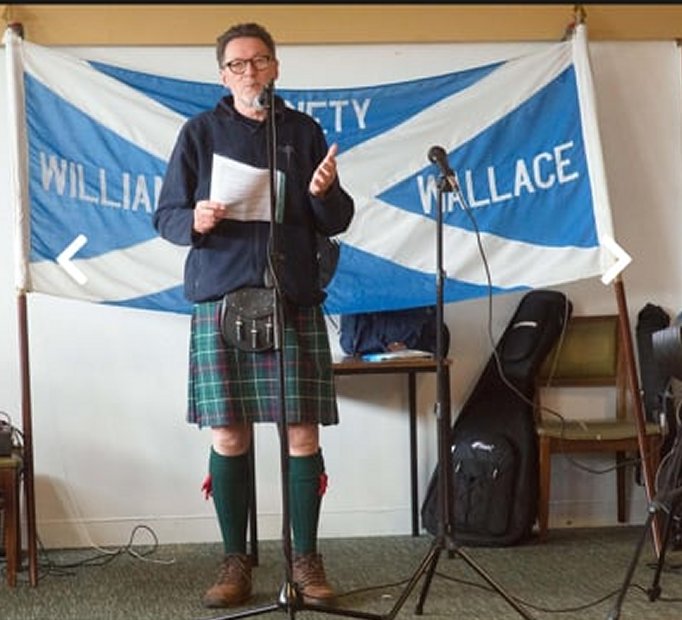 Stuart Duncan gives a vote of thanks to Holy Family Church, and describes what's next for the Project; including this memorial in the Inverclyde Tourist Trail and the Wallace Tourist Trail, hopefully increasing visitors and also aiding the local economy, plus the potential future of the remaining section of the tree.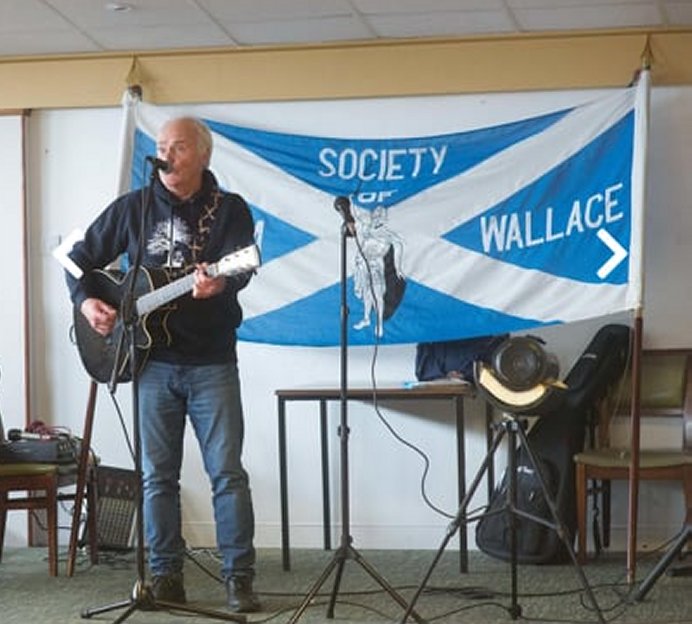 Ted Christopher talks of William Wallace's funeral in 2005, and sings "I'm Coming Home" followed by "Scots Wha hae"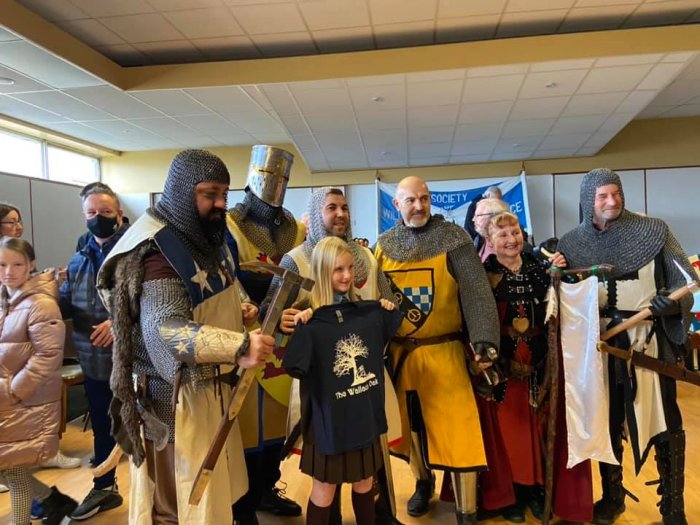 Stuart reads out the list of competition finalists and asks them to come forward and collect their mementos from the knights. Here is just one of them!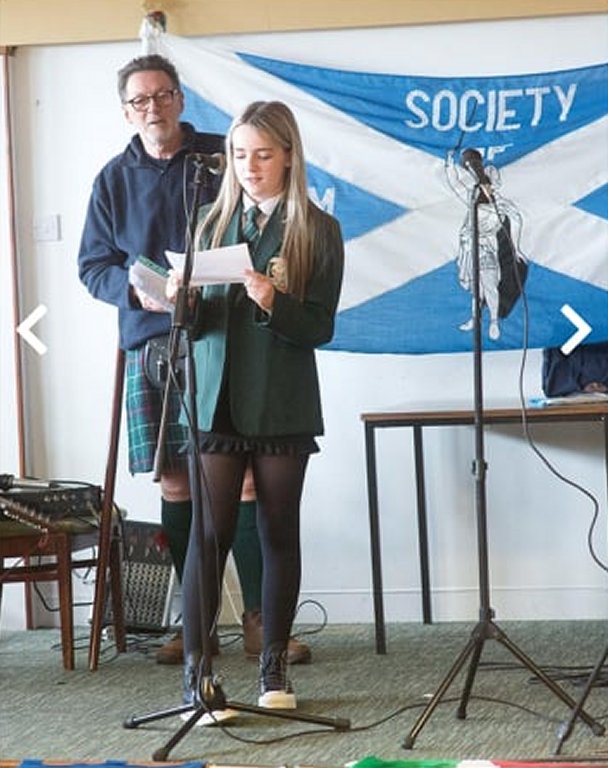 After all have collected, Stuart invites the winner, Chei Gallacher, to read her poem, now inscribed on one branch of the memorial tree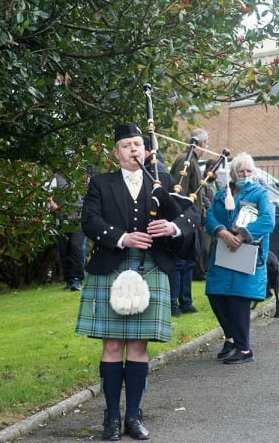 Stuart McMillan piped us all out of the hall and down to the unveiling.

All set for the unveiling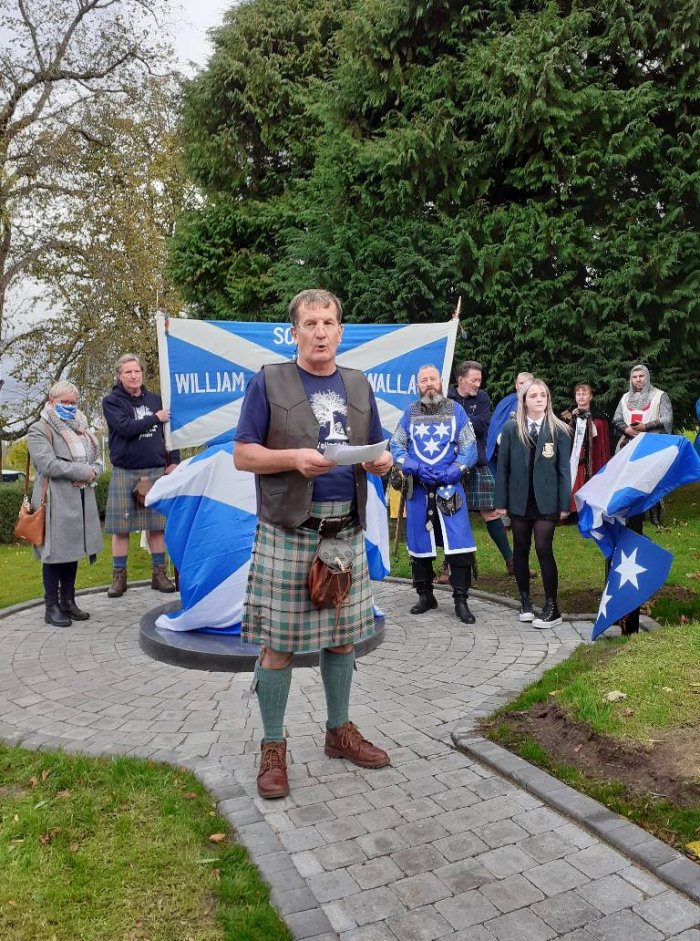 Our Convenor, Gary Stewart, would normally have been tasked with the final speech before the unveiling. Sadly, 5 days before this, he and his wife were diagnosed with Covid-19, and thus were unable to be present, as they were both very ill. George Kempik, Vice-Convenor, stepped in to make the opening remarks.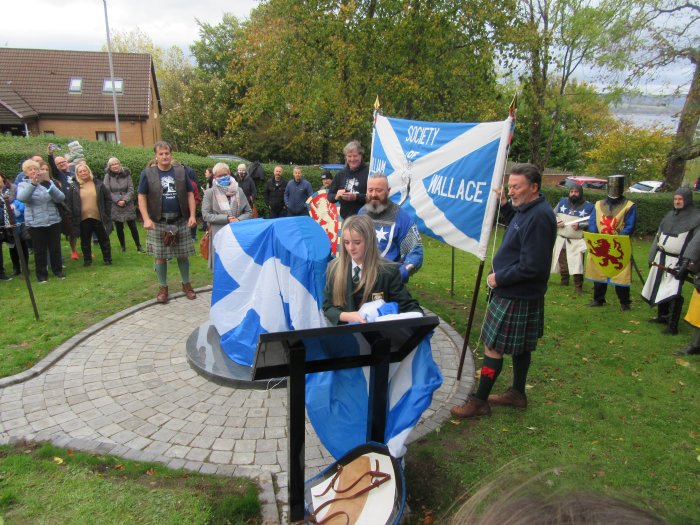 Chei Gallacher unveils the information board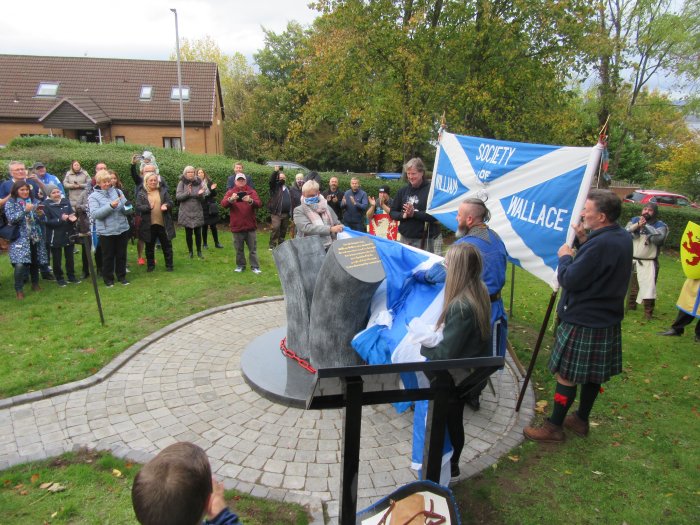 Cha Halliday and Janice Donnelly unveil the Wallace Oak Memorial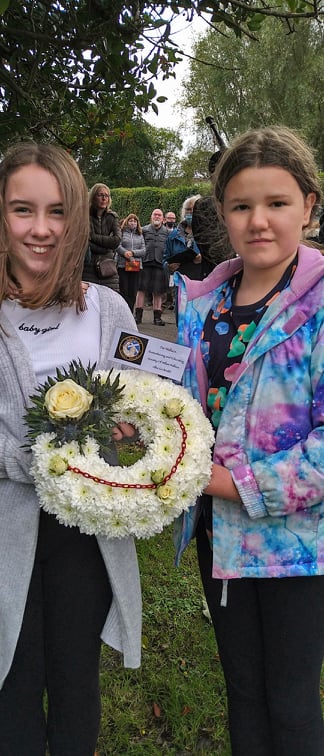 Two grandchildren of Society members were asked to lay the Society wreath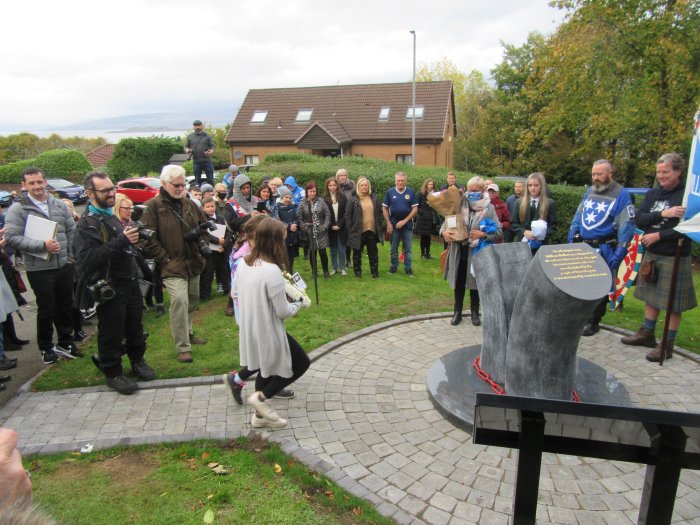 The Society wreath is laid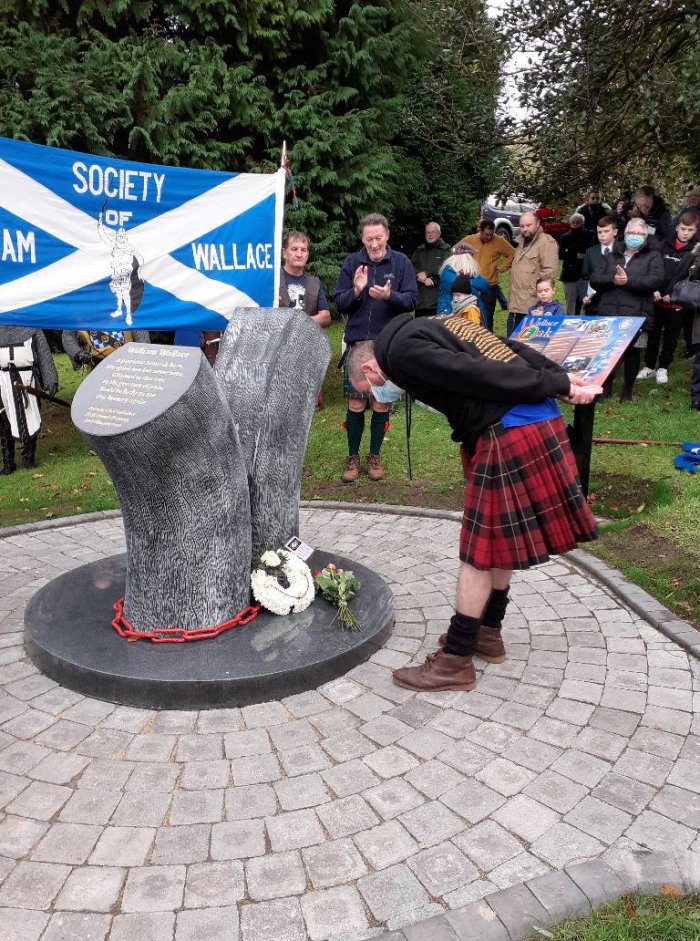 A personal tribute from Ross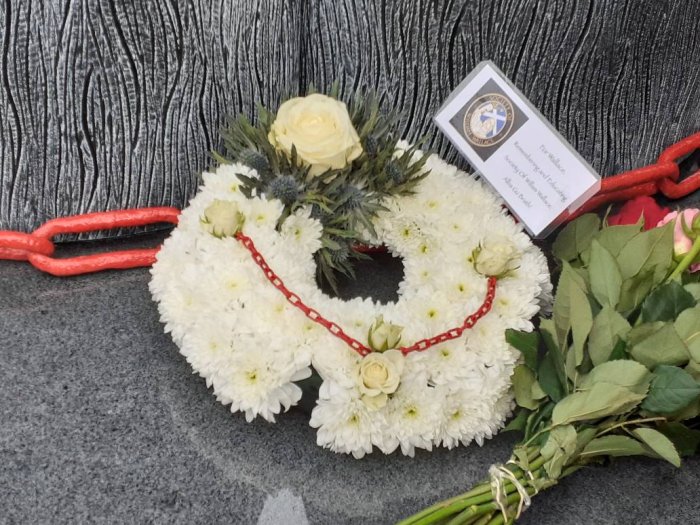 The Society wreath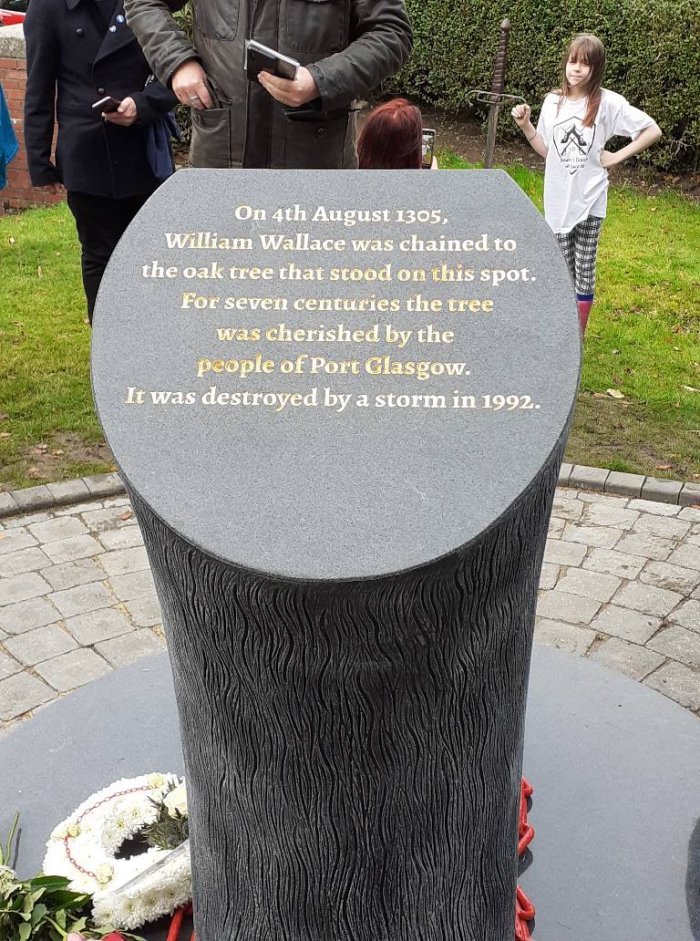 The wording on one branch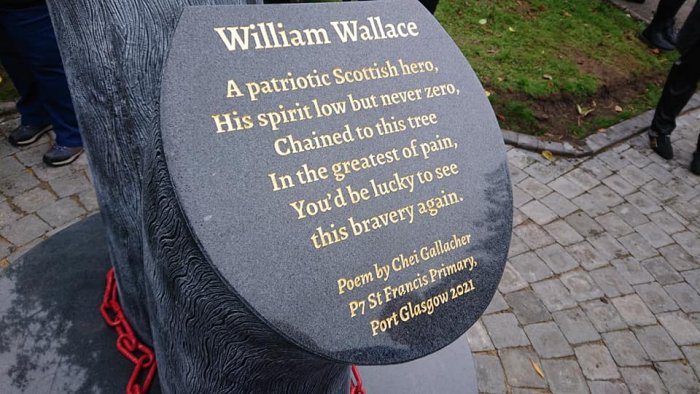 Chei's poem on the other branch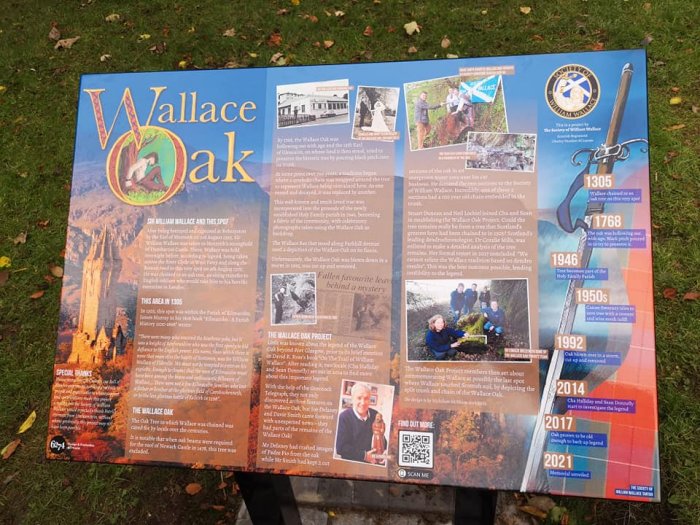 The information board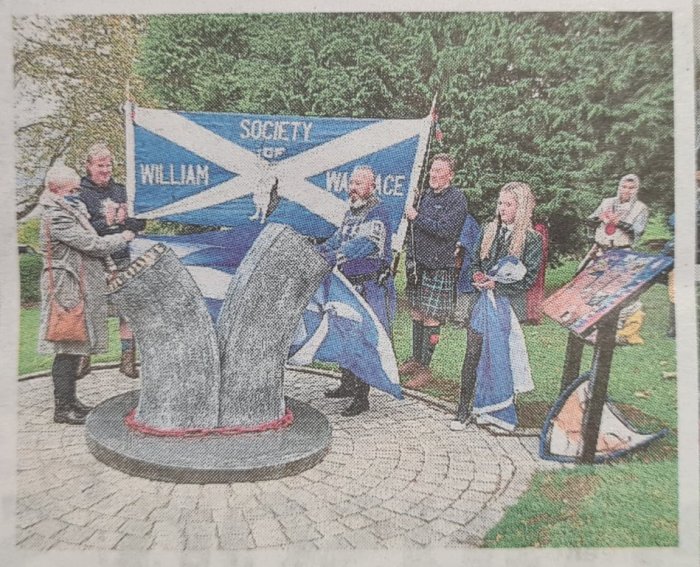 The Greenock Telegraph photo from 27th October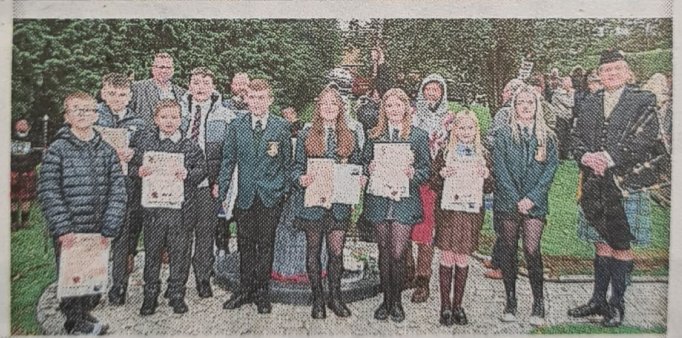 The poetry prize winners in the Greenock Telegraph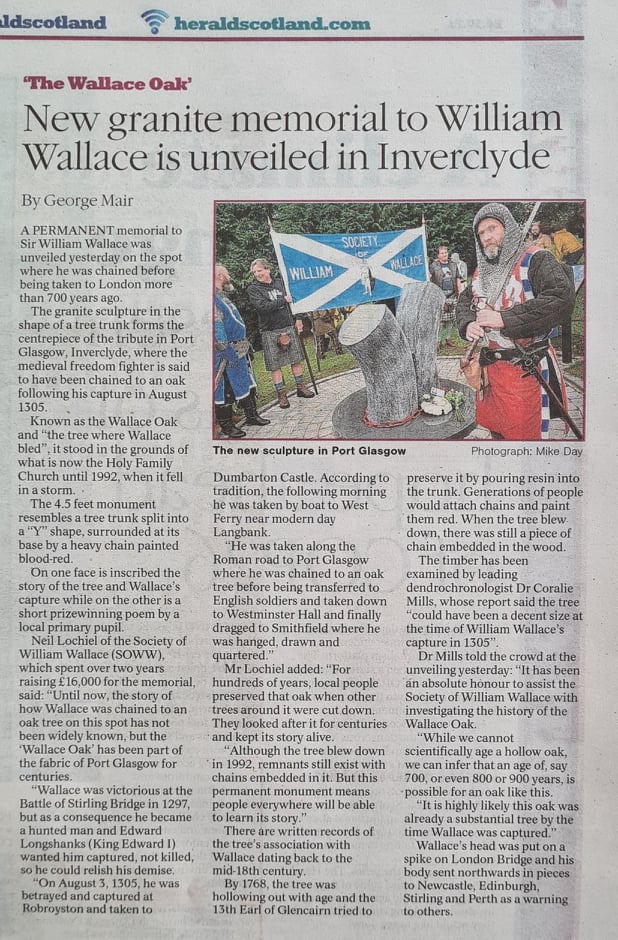 The Herald on Sunday 24th October


The Sunday Post 24th October


Special thanks to the far too many to mention who contributed all the photos