WALLACE'S WELL - ELCHO CASTLE, PERTHSHIRE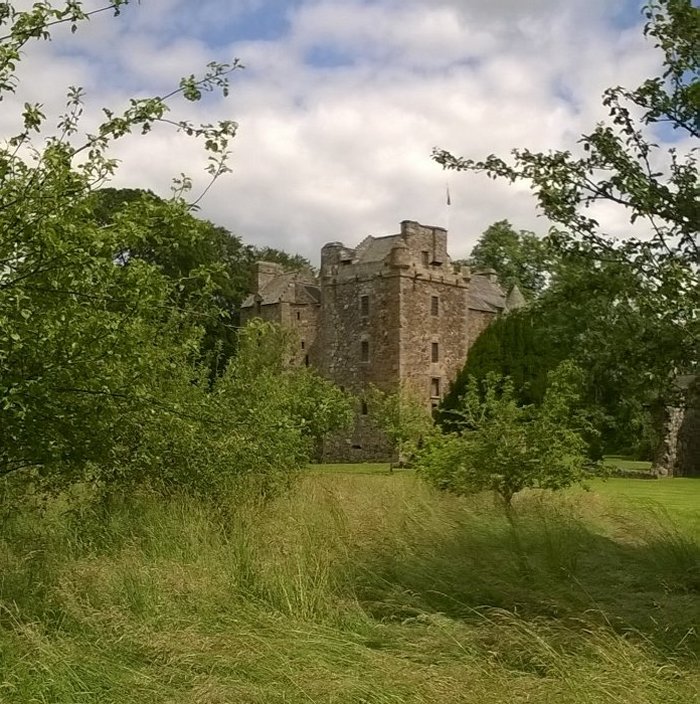 Saturday 13th July 2019:

Whilst out and about enjoying the decent weather today, I visited a relatively local site I had never been to previously. Elcho Castle lies above the south bank of the Tay, just a few miles from Perth. I discovered whilst there (and I thoroughly recommend a visit here) that it had its own Wallace connection, of which I was previously unaware.

Historic Scotland, in their Elcho Castle Souvenir Guide, states; "The remains of a small harbour can be seen at the mouth of the burn that runs down past the east side of the castle. The burn is know locally as Wallace's Well, though no association with William Wallace has been confirmed." The burn itself appears to arise from a duck pond below the current farm, and much of it is hard to visualise through the trees surrounding the southern part.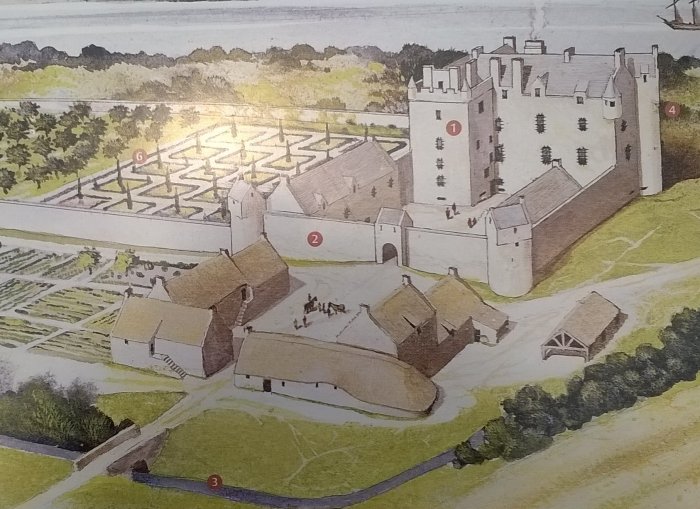 Information board showing castle layout in medieval times

Item 3 is the one of interest here

The current Elcho Castle was probably built between 1558 and 1570 for Sir John Wemyss of Wemyss and it is thought likely that there would have been some form of residence here before then. 'Elchoch' or 'Elkok' is mentioned several times as a place of strength in Blind Harry's Wallace, the epic 15th-century tale of William Wallace. William Craufurd, who had become Wallace's second-in-command following the death of Sir John de Graeme, had a home very close by the location of the current castle.

In Blind Harry (book 12 chapter 4) an incident is described upon Wallace's return to Scotland from his sojourn to France wherebye there is a narrow escape from English soldiers at the Elchoke Park (or Elcho) home of William Craufurd and his wife. The travelers had taken refuge there after their landing near Perth. At some point William Craufurd went into town for supplies, and English soldiers followed him back, as he had bought far more supplies than usual. When the English soldiers approached the house, the two Williams and their men fled into the nearby woods. William Craufurd's wife remained behind and was almost burned alive when the soldiers set fire to their home. Wallace returned, appearing suddenly and managing to draw off the English soldiers into the forest where his party ambushed them. Crauford's wife was thus rescued from being burnt.

In the 'Parish of Rhynd Sheet' OS1/25/72/2 Page 2 Index, #23 - Wallace's Well, it is stated that; "Near the southern side of Elcho Castle A small spring well from Elcho Castle Receiving its name from the water it being Sir William Wallaces favourite drink while residing at Elcho Castle". This again appears to presume that there had been a previous building on the site of the current castle. There is little other documentary evidence of the name, however.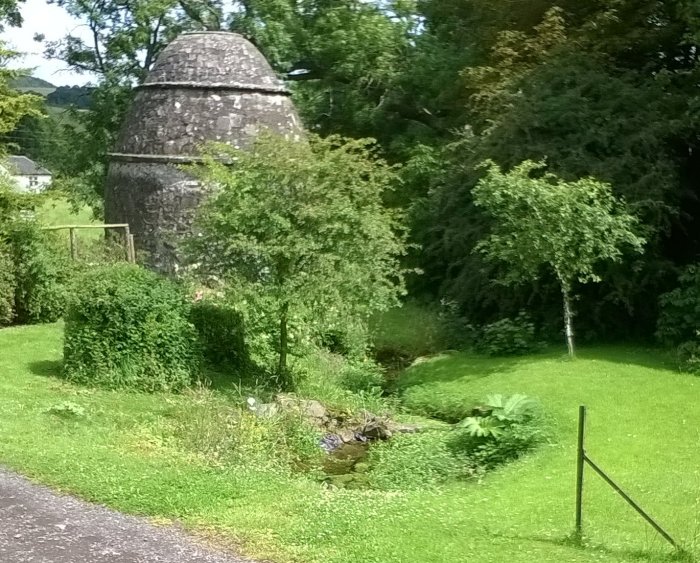 The doocot beside the burn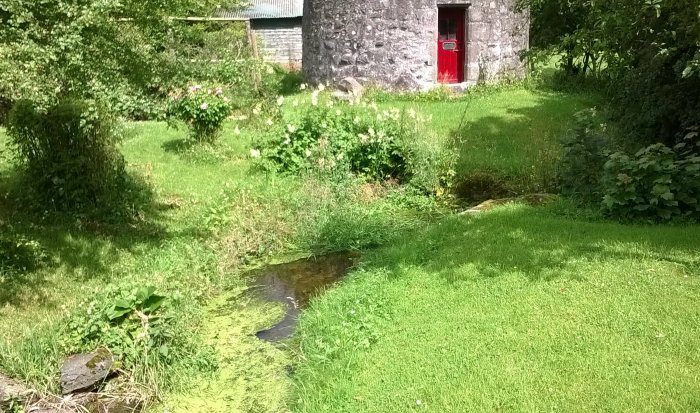 Part of the burn as it bends east then north to the Tay

So, whilst there is little actual documentary evidence of Wallace's presence here, there exists a strong local tradition linking him to the area. He was well known (and often active) in the Dundee / Perth region, and who is to say that he didn't drink from the burn at some point?

An interesting aside to this comes from the Ancient Yew Group, where an article by Paul Greenwood states; "there is another ancient yew that was allegedly "planted by the hand of William Wallace himself" (Woods, Forests and Estates of Perthshire - Hunter, 1883) at Elcho Castle in Perthshire. Yews being used as trees under which to swear oaths or agree to legal arrangements is a proven historical phenomenon in the U.K. and a Scottish example can be found at Loudon Castle, Ayrshire where articles of the Treaty of Union were drawn up under its deep shade. It is therefore possible that on becoming Guardian of the Realm, Sir William Wallace planted a female yew at Elcho Castle to witness his oath, and that this could have sourced a later 18th century tree by seed at Elderslie because the historical association with Elcho Castle was already established - even if only as a tradition." No trace of the yew here seems to exist now though, and it is not mentioned in any records I've been able to trace so far.

All photographs copyright S.O.W.W.
The Society of William Wallace is a Scottish Charitable Incorporated Organisation Registration number SC045959